pandamart grocery delivery in Singapore
Shop now
for the best
groceries | snacks | drinks | baby supplies | kitchen products | medication | cleaning supplies | alcohol | health & wellness | and a lot more...
Missing milk? Batteries? Detergent? pandamart delivers over 40,000 products in under 25 minutes through your foodpanda app. It's everyday online shopping made easy. Choose your favourite shops for everything from groceries to drinks to health to pharmaceuticals and even electronics. Head to checkout and our pandamart rider will be at your door in a flash.
✔️ No Minimum Order Value
✔️ Free Delivery
✔️ 25 minute average delivery time
✔️ over 40,000 items
✔️ select your favourite shops
✔️ everyday affordable items delivered
---
pandamart top shops
And a lot more!
view all shops
---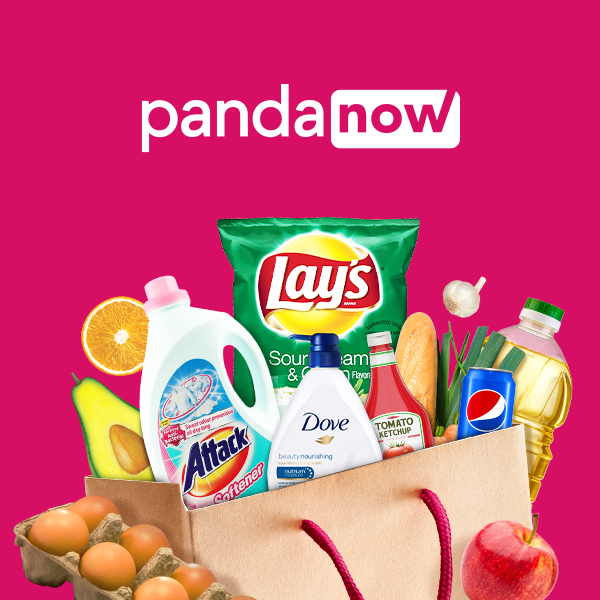 Also discover pandanow - the fastest way to get everything you need, delivered.
We have our own online shop, too, and it's the fastest way to get everything you need, delivered. pandanow stores a massive selection of everyone's favourite brands, from Nestle to Colgate, ready to deliver in just 15 minutes. There's no middle man, meaning our riders are always ready and waiting to deliver your shopping.
---
Deals & Discounts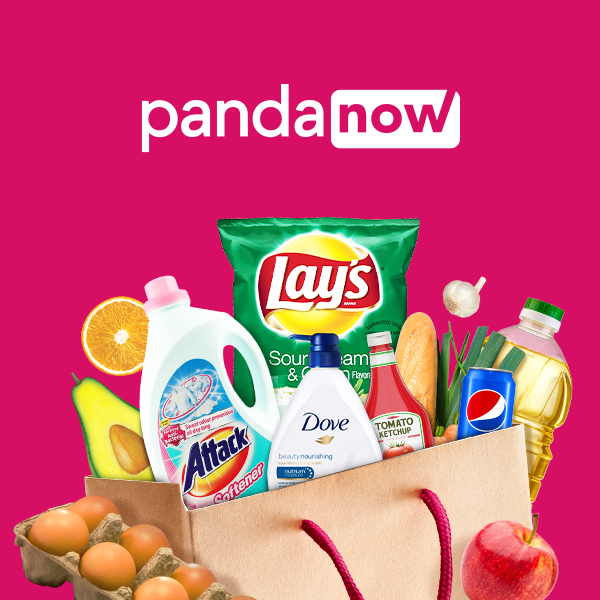 Use code: PNOW15
⋅ Enjoy $5 off 3 pandanow orders!
⋅ Min. spend $15.
⋅ Valid until 30/04/2020, while stocks last.
⋅ Available for;

Want more pandamart's promotions & discounts?
View more promotions
*All deals are available only while stocks last
---