---
Welcome to alcohol delivery online!
Hi, good to see you again! If you're looking for the high quality alcohol in Singapore, we promise you're at the right spot. Stepping out of our office after a long day, we at foodpanda have a thing for enjoying a cold German beer, Russian vodka tonic or sparkling Italian white wine. To share this love with you, we worked tirelessly to ensure you can enjoy your favorite Singapore alcohol online - easy, fast, and 100% affordable. Take the time to explore dozens of partner restaurants catering to your every need in times of a party, and find out what makes us the number one alcohol delivery business in the city of the Red Dot. Enjoy!
Order alcohol online from 400+ restaurants
Delight with us in a variety of alcoholic drinks, beverages and lighter afternoon spritzers from the following alcohol delivery restaurants:
Royal Thai Cuisine: Treat your friends with a Spy red wine cooler and sizzling mojito cocktails
Popeyes: Time to relax with Popeyes Chicken delivery and refreshing Dasani Water, Coke and Heaven and Earth Green tea
Laffio: Quench your thirst with your favorite Erdinger Weissbier or Hoegaarden beer at Laffio Singapore
The Drinking Market: From sparkling Prosecco and Savignon Blanc, through to Kirin Ichiban, your choices are endless!
Pick and choose the alcoholic drink or beverage you deserve in less than three clicks with foodpanda. Not sure whether you will like alcohol delivery as much as we do? Don't worry, we got you covered: While draught beers help you brave the heat, delicious BBQ steaks, green salads, Pizza and sweet desserts are here to fill your stomach before the party begins. Browse our food menus and submit your wishes for a complete foodpanda order.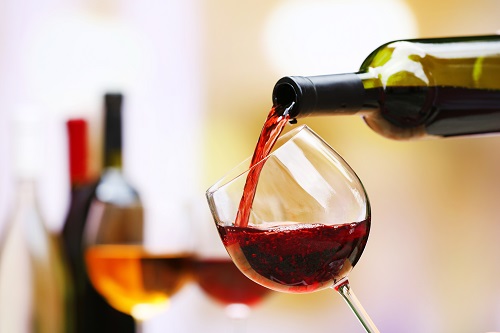 How to enjoy alcohol delivery in Singapore
Many an alcohol delivery business in Singapore has held an underdog position on the market of online food. With a sea of bars, restaurants, and classy outdoor parties hosted often, good food can be considered the Singaporean's favorite pastime. On foodpanda, we want to offer you more than just good meals- enjoy refreshing alcohol delivery to your home or office and benefit from extremely affordable pricing. In 3 steps, beer delivery Singapore could become a reality:
Provide foodpanda with the code and name of your area
Select the types of alcoholic drinks or alcohol-free beverages you wish to enjoy today
Submit your order. Pay online or in cash
We value transparency, which is why we ask customers to rate online alcohol Singapore after consumption. To benefit from the best alcohol for delivery, go online now or visit us via the official mobile application. So long, your foodpanda Team!