---
Welcome to Cake delivery in Singapore!
We know for a fact that when it's time to celebrate a special occasion, foodpanda cakes have already saved more than just one party. For dedicated fans of our ice cream cake delivery, this of course shouldn't come as a big surprise: Lavishly decorated and surprisingly affordable, a nice birthday cake in Singapore is an easy feat for anyone ordering it with a high-quality delivery service. On foodpanda, enjoy cake delivery from 400+ partner vendors,and relax with your favorite slice of chocolate cake for as long as you wish. The choice is yours:
✓ Durian cakes ✓ Peanut butter cake singapore ✓ Chocolate cake delivery ✓ Ice cream cake delivery Singapore ✓ Fruit cakes
Whichever cake you're going for, benefit from an online cake delivery which is as flexible as you are. Ice cream cake from Marble Slab? Caramel Peanut butter? Willy Wonka ice cream? You will love our partners offering you the best desserts of Singapore. The best cupcake in Singapore is awaiting- order cakes online today!
Enjoy 24 hours Birthday Cake delivery from the best restaurants
Order cakes from foodpanda and you'll enjoy unlimited access to the best durian cake you ever tried. To help you decide, learn about foodpanda's top cake vendors in the city here:
iBake: Hip, young, and definitely worthy of your affection is this vendor providing you with French Croissants
Delifrance Mini Party Delights: Colorful Mini Tart Canapes are calling your name! Be inspired by pastries and cakes
Swirls Bake Shop: Enjoy this local classic with a twist- we love the Chocolate Cupcake with buttercream!
Annabella Patisserie Macarons: Order a big box of macarons for a great party and satisfied guests
Emicakes: This is Chocolate cake delivery in Singapore at its best and a must-try for every sweet tooth!
Cuppcakes: You will become a fan of cupcakes Singapore delivery with almond and Chocolate cupcakes
Chocolate Origin: Impossible to miss is this 6 Inch Dark Chocolate Cake from Chocolate Origin
✓ Emicakes delivery ✓ Swensen cake delivery ✓ Swirls Cupcakes ✓ Delifrance Cakes ✓ Teuscher cakes ✓ Bread n Hearth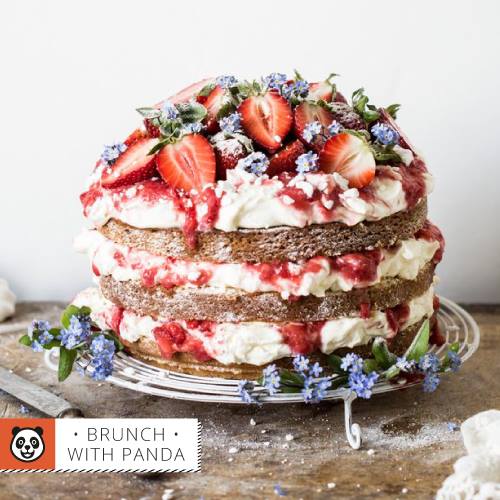 The advantages of foodpanda cake delivery
Founded in 2012, we are committed to providing all customers with a friendly, fun, and above all simple Singapore cake ordering experience. For your next big event, think twice about baking elaborate wedding cakes, birthday cakes or graduation cupcakes yourself. Listen to 5 reasons for why you should order online cakes:
1. Large diversity of cake produce
Looking for Halal cake delivery in Singapore? Birthday cakes? Benefit from an unprecedented number of high-class cake restaurants available.
2. Ultimate flexibility
Many of our restaurant extended their opening hours - so that you can enjoy cake delivery in Singapore for almost 24 hours straight!
3. Simplified order process
Simplicity is crucial to our success. Order delicious chocolate cake delivery via mobile app, and bite into sweetness an hour later!
✓ Halal cupcakes online ✓ Same day cake delivery Singapore ✓ Vegetarian cake ✓ Halal cupcakes online ✓ Cake delivery for mother's day