---
Welcome to Chinese food delivery in Singapore!
Due to its economic and cultural wealth, Singapore benefits from many culinary influences, especially Chinese cuisine. Hence, you have a large choice of Chinese Restaurants Singapore. foodpanda gathers the best of them online, so that you can easily order the best Chinese food delivery in the city without hassle.
✓ In 3 clicks, browse 36+ Chinese restaurant menus offering Chinese cuisine.
✓ Chinese Catering: Ramen sets from Just Acia, Dim Sum from Yum Cha Singapore, and more.
✓ Home or office food delivery.
✓ Pay online or in cash.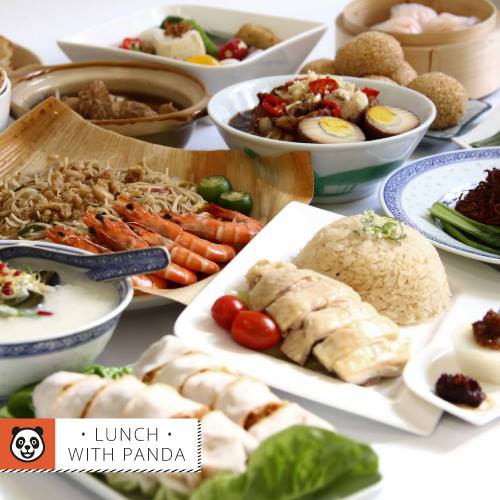 Enjoy Chinese Restaurants in Singapore with us!
If you like Chinese Restaurants Singapore, be assured that this page holds plenty in store for you.
A widely renowned vendor, Golden Pillow 933 delivery is a veritable institution in Singapore. Since 1997, it offers a combination of bread and curry. Containing either mutton, chicken or fish, you will love this speciality.
For Halal Chinese food delivery, try Lotus Secret Bun and Marina Seafood.
At Grandma's Kitchen, order curry fish head, curry laksa and more.
Nasi Lemak delivery is even more delicious when ordered by foodpanda
Nasi Lemak delivery is one of the pillars of its international and varied gastronomy. At the center of every Chinese meal, you can find flavours. They can be divided into five types: sweet, sour, bitter, hot and salty. Ingredients such as soy sauce, sugar, vinegar and salt in proper amount and in different sequences, contribute to the taste of every Nasi Lemak delivery you will enjoy with us. China is a vast land where generalisations hardly work. Its food is no exception. Come with us on the journey, and discover Chinese cuisine online!