---
Please a sweet tooth with the best desserts in Singapore
For a food-loving city like Singapore, there must be good desserts (and a great variety of them). While the city's street food and international cuisine eateries gain a lot of attention, the desserts often don't deserve as much mention as they should. Many local desserts have Malay and Chinese influences, while Indian and other international desserts are also available to suit different taste buds. From pandan cakes to cream puffs or a bowl of Cheng Tng after a hokkien mee meal, from macaroons to crepes for a European taste, from birdnest to tiramisu and more, there is something to satisfy your sweet tooth cravings. If you are one of those people who claim to have a second stomach for sweets, you'll be in sweet paradise with the easy online orders you can place via foodpanda, delivered to your home or office.
Enjoy the best dessert in Singapore in under three clicks
If you enjoy the unique Asian desserts that the city has to offer, then the following restaurants will cater to your tastes:
SunLife Durian Puffs & Pastries offers the classic cream puff as well as durian puffs for the adventurous.
Yu Xiang Yan Birdnest offers bottled birdnest with ginseng or rock sugar, or freshly cooked versions for nutritious delight
Khansama RS for Indian desserts like badam kheer, gulab jamun and gajar halwa
Himalaya Kitchen SD offers the Indian sweet rosogolla
Yum Cha Express @ Chinatown SD brings mango pudding, mango pomelo sago and herbal jelly
Old Hong Kong has classic Chinese items like deep fried black sesame pancake, double boiled bird's nest, mashed taro with almond cream and fresh coconut, sweet red bean cream with lotus seed and others. The best dessert in Singapore is only three clicks away!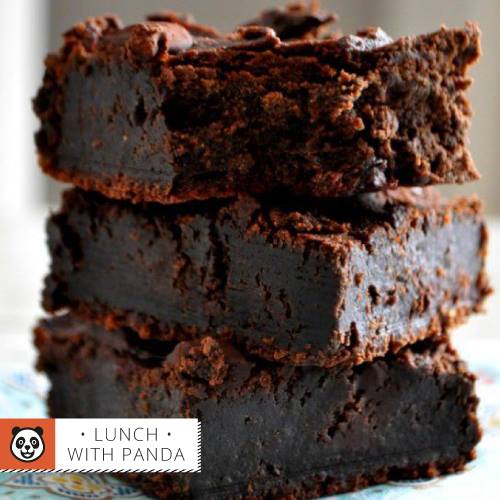 Share your love of international sweets with a loved one.
If international sweets are more to your taste, you also have a wide variety of choices in the city. From puddings to mousse, macaroons to tiramisu, cheesecakes to lava cakes, there is something for you at the following restaurants:
The Soup Spoon offers classic carrot walnut and lemon drizzle cakes
Da Vinci's Italian Restaurant carries pannacotta and tiramisu on the menu
Do. Main Bakery has many varieties of sweets from tarts, some of them unique (like the pear bourdaloue or the pithiver), cheesecakes, éclairs, white coffee cakes, cookies and more.
Chocolate Origins (Kallang) will let you indulge in rich 6 inch chocolate and dark chocolate cakes for the whole family
Annabella Patisserie Macarons, as the name suggests, carries boxes of a wide variety of macaroons
iBake brings you many international varieties like chocolate banana danoise, Williams pear danoise and other pastries with gourmet coffee to enjoy alongside.
With so many options for sweets in the city, you will be spoiled for choice. Whether you are ordering for a party or simply want to indulge your sweet tooth on your own, you can download the foodpanda app or visit the website to place your order. Then you can sit back and wait for your order to arrive, without having to step out of your door. Important: If you can only take halal sweets, then Khansama RS, Wing Zone and Bokhara Biryani & Kebab will carry desserts that won't offend your food customs.