---
Enjoy the best dinner in Singapore
Singapore is well known for its excellent variety of high quality restaurants and dining options. Residents and visitors to the energetic city can enjoy a huge choice of culinary delights. These range from national flavours and spices to international ideas from all over the world. Singaporean food is famous for its invention and creativity. It always brings in a wide variety of influences to help shape a memorable restaurant experience. You too can discover the best dinner in Singapore with a visit to foodpanda, a web site dedicated to providing the easiest way to order dinner delivery in Singapore.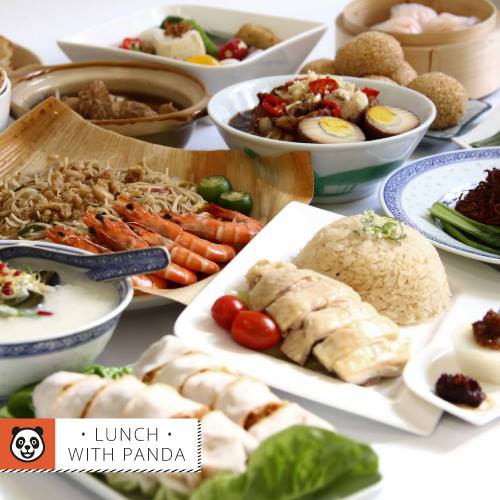 Experience the best dinner in Singapore in comfort
Everyone looking for quality home dining options will be spoiled for choice in Singapore. Fantastic food styles and restaurants from all over the world can be quickly contacted and ordered from. The website foodpanda can easily let you delight in the discovery of the area's tastiest food and cuisine. Here are some of the most popular restaurants serving up the best dinner in Singapore:
Yeo Keng Nam is a traditional restaurant providing delicious Chinese and Singaporean styles of food. Be sure to try out one of the bento sets for a delightful, healthy dinner.
Indian Curry House specialises in exactly what its name implies. Experts in a range of curries, raita, tandoori and kebabs, the restaurant is a firm favourite of those with a love for Indian flavours.
Nando's is a worldwide group of restaurants dedicated to providing the best in chicken dishes and a whole lot more. With a menu of delicious styles on offer, a Nando's dinner delivery in Singapore can create the perfect party!
Canadian Pizza offers a classic taste to all pizza lovers in Singapore. Perfectly topped pizzas are always favourite for home dining. Order from these guys and you can't go wrong!
Sushi Deli is home to traditional Japanese sushi dishes with both seafood and vegetarian options available. For an exciting and healthy dinner of terrific quality, this could well be an excellent choice.
Order the best dinner in Singapore with foodpanda
Sometimes a tasty and healthy dinner is best enjoyed at home. foodpanda completely understand this, which is why we have made the whole process so easy to do. Simply log onto the site or download the smartphone app and browse through the huge choice of available restaurants. Our best dinner in Singapore delivery service is a secure and convenient way to discover a wide range of culinary delights. Everything from Singaporean and Chinese dishes to American style fast food options can all be ordered from in perfect comfort and convenience. Simply browse through the menus and select what you want- it's that easy! So whatever you desire, you can be sure of an ideal dinner delivery in Singapore.