---
Enjoy fast food delivery in Singapore with foodpanda
On the days when you don't have the time for a home-cooked meal or when your usual food delivery bores you, why not call in some fast food from around the world? Families, young people, ex-pats, tourists and anyone who is looking for classic, popular and deliciously calorie-rich fast food that is worth the indulgence, will find many options to suit their tastes. Singapore's cosmopolitan nature has led to many international fast food chains opening up shop here. Some of these eateries offer Asian fast food, but most offer pizzas, pastas, club sandwiches, footlongs and of course, the ever delicious, ever popular fried chicken and cola. Whether you are looking for a quick meal for two or a feast for the whole family and friends, you can now order online from your favorite fast food restaurant in Singapore with the help of foodpanda.
Indulge in pizzas, pastas and other fastfood in Singapore
When you think of fast food delivery, the first thing that pops into your head is probably pizza and pasta. The city has several pizza chains that dole out large numbers of this classic Italian food, in many variations, to foodies of all ages. The following restaurants in the city offer some wonderful pizzas:
Papa John's
Canadian Pizza
Timbre
Burger King
Subway
Outback Steakhouse
Cafe Mexicana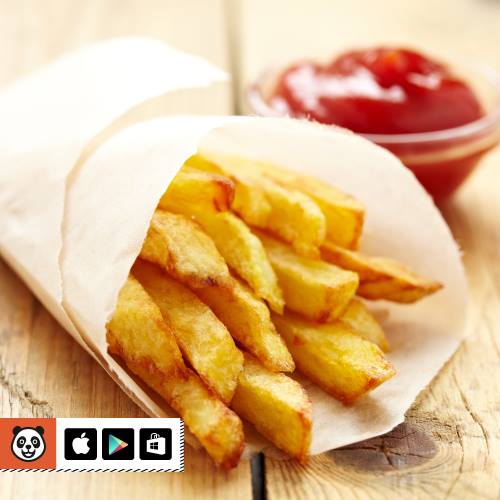 Papa John's is a well-known international franchise with all the classic pizzas on the menu - margherita, Hawaiian, pepperoni, BBQ chicken, garden fresh, six cheeses and the spicy Italian to cater to local tastes. Super-saver combos are available, as well as side dishes like chicken wings, potato wedges, beef jalapeno sticks and breadsticks. Canadian Pizza is yet another popular franchise with promos, classics, specials (like the Singapura Special), and some great gourmet pizzas that you won't find on other menus. This franchise has a huge variety of options for the pizza-lover. Timbre delivery offers pastas, salads, tapas, soups, sandwiches and burgers, along with some unique twists on the classic thin-crust pizzas. Burger King delivery brings great burgers and combo meals, as well as nuggets, salads, Mexican sides and some wonderful sundaes and other desserts. Subway of course brings the footlong with various healthy breads and fillings. For meaty indulgence Outback Steakhouse is the place to call. This is an Australian-themed American BBQ restaurant with signature dishes like the Typhoon Bloom, Aussie cheese fries and a variety of chicken, steak and seafood options from the grill, fryer or barbecued. For burritos, corn and tortillas, Cafe Mexicana is the place.
Share finger-licking fastfood with family and friends
The city has some fast food joints serving Asian cuisine as well:
Shihlin Taiwan Street Snacks
Yoshinoya
The first is popular for Taiwanese street-food style snacks like squid ink tempura, crispy floss egg crepe, oyster mee sua, seafood tempura, sweet plum potato fries and rice box sets with drinks to wash your food down. Yoshinoya offers classic Japanese fast food, such as curry, beef bowls, ebi fry, karaage, Japanese croquette etc., and many combos and set meals for the whole family.
With so many fast food options in the city, you'll always find something to please your tastes and quell your hunger. Treat the whole family to a fast food meal or order in on those days when you just want to kick back, relax, and settle down with lip-smacking flavours delivered at your doorstep.