---
Welcome to Indian food delivery in Singapore!
Our Team at foodpanda Singapore have held for a long time that Indian food is for sure one of the most diverse cuisines in the Lion City. Reflecting cultures, traditions and religions in colourful dishes, Indian meals present the eater with mouthwatering culinary experiences.
At foodpanda, enjoy three branches of Indian food, served by the best Indian restaurants in Singapore:
✓ North Indian food delivery ✓ South Indian food delivery ✓ Indian Vegetarian food
Indian food delivery Singapore has a lot to offer to your taste buds: If you enjoy Tandoori Chicken, vegetable Samosas or Butter Chicken, you're gonna love foodpanda. Keep reading to find out what makes our restaurants so special, and how to order Indian food delivery today!
Indulge in the best Indian restaurants in Singapore!
(1) Andhra Curry: Enjoy a great selection of biryani
(2) At Sakunthala's, you're in for certified halal food with Lamb Chettinad, Samosa and Seafood Tomyum
(3) For vegetarians, enjoy Gokul Vegetarian Restaurant and delight in Potato Curry Puffs, Prata Sets and Sesame Naans
(4) Crispy puffed semolina cakes? Yes please! Get them with Chutney Mary delivery and pay online!
(5) Loose yourself in the city's best Chilli Chicken at Indian House Tangra Chinese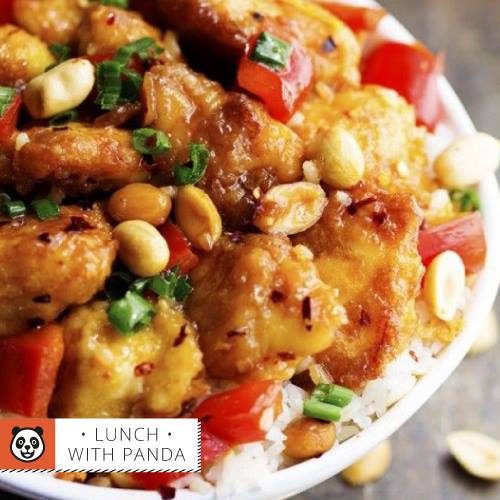 It's family time with online Indian meals.
An Indian feast is best enjoyed with friends and family. From healthy dishes, vegetable sides, and dedicated dinner options, it's hard to make a final choice, which is why our Indian category now entails everything you need for a full meal. For mother's day, surprise her with southern Indian curries and a seductive mixture of coconut and spices. For a summer picnic, why not venture to Northern India- tandoori cooked meats and Biryiani are only two out of innumerable options!
✓ 35+ cuisine options ✓ food delivery in 8 areas ✓ Halal Indian food ✓ Catering Indian food Singapore ✓ Chinese Indian food ✓ Singapore Indian food
Our Team has ensured that Vegetarians, too, are able to enjoy Indian food delivery, celebrating with curries such as Aloo Ghobi and paneer dishes made with distinctive paneer cheese. Those who prefer meat can't go wrong with Chicken Korma, or the fiery treat of a Vindaloo curry. Then there are starters that perfectly set the stage for an evening meal - with pakoras, samosas and bhajis all there to choose from.
These Indian menu options will satisfy all tastes!
With Indian food, every dietary preference can be satisfied and you can feel healthy at the same time. foodpanda allows you to choose from restaurants across Singapore:
Fish tikka curries from Brinda's

The famous butter chicken and tandoori dishes at Omar Shariff's

Northern specialities like mutton vindaloo

Filling biryani meals from Sher

The vegetarian set meals from Myra's @ the Stadium
There are restaurants that specialize in serving up plate after plate of the freshest seafood dishes along with places that turn out perfectly cooked meat dishes in their tandoori ovens. You can also find restaurants for food delivery in your area. From Tampines in the east to Jurong Island in the west, and from Sembawang in the north to the Downtown district, every area of Singapore is covered by foodpanda's network of superb Indian eateries.
Discover the best Indian food in Singapore with us
Looking for the best Indian food in Singapore for a long time? We think we can help! With over 300 restaurants under our belt, Chicken Biryani delivery and Chicken Tikka will be as satisfying as ever when ordered with foodpanda Singapore. Ordering from the best local Indian restaurants is simple: With foodpanda, eating the food you love becomes as easy as never before. First up, locate yourself by postcode. Second, pick and choose your favorite cuisine and sample the dishes you want to enjoy. To access information about hidden charges, the deals of the day, and set menus, read carefully through the menus or get in touch with us directly- we are happy to help.