---
Art, style and fine dining- the pure joy of Italian cuisine
Italian food is known throughout the world for its inventive and creative tastes. With over 2000 years of constantly improving its flavours, it's no wonder that the best of the country is such a delight. To an Italian, dinner time is more important than almost anything else! This sheer love of cuisine always comes through loud and clear. A meal can provide hungry diners with a range of delicious options including pasta dishes, pizza and ragu sauces.
✓ Halal Italian food ✓ Italian takeaway ✓ Catering Italian food ✓ Italian birthday cakes ✓ Italian ice cream cake ✓ Traditional Italian pizza dishes
The home cooked style and engaged attitude to food preparation in the country has spread far and wide. Nowadays you can find an excellent restaurant specialising in these foods throughout the world. This includes Singapore. Indeed, the best of Italy is a highly popular food in Singapore. Try out Italian cuisine in Singapore today - at foodpanda, we promise you won't leave hungry!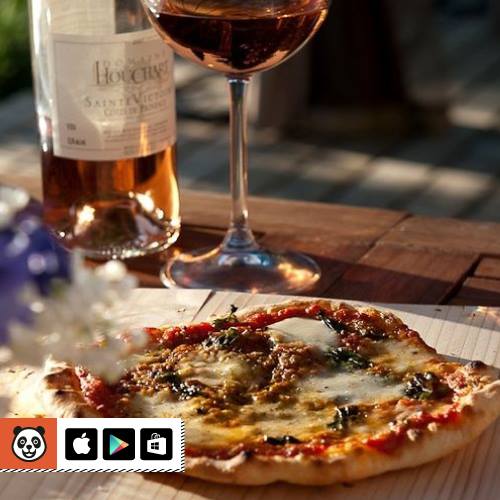 Experience the best Italian Restaurants in Singapore
Italian food in Singapore is available throughout the country and can be ordered day and night simply and effectively. At foodpanda you can check out the menus of everything from pizza experts to family run bistros and diners. These are some of the foodpanda Team's favorites:
At Da Vinci's, stock up on Pizza, Pasta and glorious desserts, a delivery from here is a culinary experience to remember!
Cicely Kitchen offers tremendous chicken dishes making use of a trademark flair and expertise
Super Dario Lasagne Café brings its signature dish of lasagne, chicken, beef and vegetarian options
In three steps to Italian food home delivery
Italian food delivery in Singapore is easy to order:
1 Log on to foodpanda for a complete list of all the available options
2 For maximum flexibility, download our app
3 Pick and choose your favorite Italian dishes and submit your wishes
4 Enjoy the best Italian restaurants in Singapore from the comfort of your own home