---
Enjoy Japanese food delivery in Singapore now!
After a long day at the office, Japanese BBQ is probably the last thing on your mind. Think of all the hours necessary to invest in the kitchen! All we really want to do is to sit down and relax. Unfortunately, grocery shopping and the preparation of good meals rarely occur by themselves, which is why too often you are forced to resort to mediocre fast food takeout. With foodpanda, these meager culinary times are about to reach an abrupt end: Offering over 40 cuisines, our local drivers ensure you won't go hungry when craving nutritious Japanese takeaway.
Introducing Japanese food home delivery in Singapore!
We simply adore Japanese food! A traditional cuisine based largely on the usage of white rice, noodles, simmered meats and spices, Japanese tops the list when it comes to healthy food in Singapore. Browsing our portfolio of Japanese restaurants in your neighborhood, you will find that many offer not only main dishes. Why not pair up your sushi delivery and Japanese omelette rice with spicy teriyaki chicken, homemade curry, and Japanese green tea? For those enjoying their dishes meat free, be assured that there's more than one Vegetarian Japanese restaurant serving you on foodpanda. Invite Japanese food delivery into your living room, and indulge in a large bowl of beef with vegetables and Japanese croquettes. All this sounds too good to be true? Have a look at the foodpanda team's favorites, and discover the vendors you should be ordering from right now!
1 Yoshinoya delivery offers a decidedly modern interpretation of Japanese food classics.
2 Sakae Sushi is a good Japanese restaurant in Singapore, and describes itself as a "trendy, quick service sushi concept" .Sushi delivery reaches its heights with this healthy, value-for-money sushi offering.
3 You won't be able to resist the Nihon Mura menu for long. Appetizing and generous, all sushi platters follow distinct recipes and are best enjoyed with a group of friends.
For a lunch break in the office or romantic dinner at home, Japanese food delivery holds surprises you do not want to miss. Halal Japanese food delivery is one of such wonders, and we are proud that numerous of our partners have adapted to offer you certified halal cuisines day in and out. Invite some friends and enjoy a great evening with Japanese pasta - no cooking, no hassle!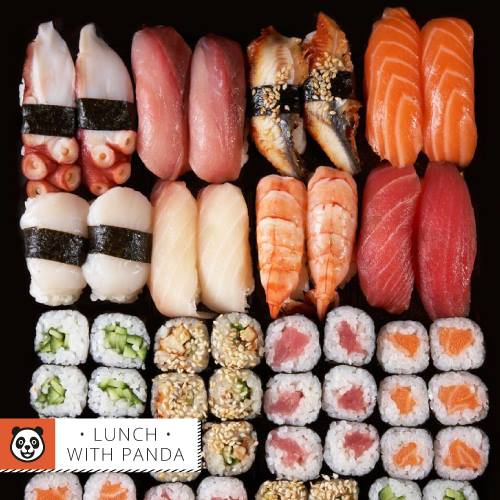 Order Japanese bento delivery with the best restaurants in Singapore!
If you are eager to order from any Japanese restaurant in Singapore, Japanese bento delivery will introduce you appropriately to the cuisine we so love and admire. Bento is popular, and probably the sweetest way to enjoy a Japanese dessert. Apart from Kinsa Sushi and Sakae Sushi, there surely are enough alternatives for that one, truly famous Japanese restaurant on our website: Both the Japanese salad and deep fried pork at Shin-Sapporo Ramen, as well as Japanese pasta at Old Chang Kee will ensure that no wish of yours remains unfulfilled.
✓ Minimum orders starting at only S$8.00
✓ Delivery in less than 60 minutes guaranteed
✓ 24 Japanese restaurants
✓ Japanese food in Orchard
Take a time out in the city to enjoy Japanese food in Orchard: Here in downtown, the Just Acia menu will surprise you with chicken spaghetti. Alternatively, order traditional italian pizza with Tokyo Pasta Mario. Called Okonomiyaki in Japan, they are more like a pancake topped with a great range of ingredients - "what you like", as the etymology suggests. Whichever venue and dish you choose, don't forget to tell us about your experiences with the Japanese buffet you just enjoyed.