---
Order Korean food delivery in Singapore!
We at foodpanda Singapore love Korean food delivery! Spicy flavors, creamy textures, and health benefits are only three out of innumerable reason why we should make you try more of our Korean food delivery in the near future. Go online and browse our selection of fabulous restaurant vendors located nearby , and order food delivery that will definitely boost standing in the kitchen and cooking for yourself.
✓ Korean fried chicken delivery ✓ Halal korean food Singapore ✓ Korean food catering in Singapore ✓ Korean delivery sg
You will be amazed by how it will be to dive deep into your plate and to delight in Korean food delivery that is not only prepared for you, but also really affordable! To try now, go online and provide our busy-bees in the foodpanda office with your local area code, and proceed by selecting your favorite lunch or dinner meal out of hundreds of options available at your fingertips. Next up, submit your order and sit tight for your driver to come around and to bring you Korean food delivery that will tickle your taste buds more than you ever imagined.
Make memories last with Korean food delivery.
Reasons for ordering Korean food delivery are plenty. We are committed to providing you only the most qualitative, best Korean food to be found in the city, which is why our wide portfolio of Korean vendors will certainly not come as a big surprise to you: From Yoshinoya, Song of the Prince and Old Chang Kee delivery, through to Kims Place Seafood and Chicken Up, dozens of partners have specialized in producing fabulous dishes for you all day long. Visit us online or download our mobile app for your Iphone or Android device, and browse the dishes available in this cuisine category. Korean food delivery is only one of many available- beginning with Western food delivery through to traditional Italian food offering you Pizza, no wish will remain unfulfilled when your tummy crumbles and working in the kitchen seems just a little too much to bear. Give Korean food delivery a chance, and read on to learn all about the reasons why Korean food is just the right thing for romantic dinners and big family gatherings.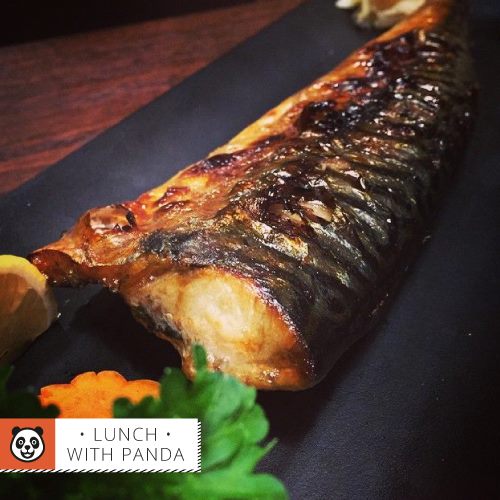 Why you will love Korean food delivery
1 Korean food delivery ensures that while dishes are filling, all meals brought to you will simultaneously be healthy and affordable. Beef sets with white rice, Bibimbap and Seafood Soup are only three out of innumerable fantastic options available. Nourishing food is closer than you think!
2 foodpanda prides itself on delivering good food the fast way. For this reason, your Korean food delivery will face minimal preservation before your personal riders delivers the dish freshly and still hot to your doorstep.
3 Amongst our most popular cuisines, Korean food delivery is guaranteed to bring happiness onto your table. Had enough of Korean food for today? Why not look into Japanese food delivery, Chinese food, American dishes or Fast Food delivery for a change? Start exploring now- a world of flavors awaits you!