---
Order Bento delivery Singapore online!
For a perfect lunch meal, not many things in life are valued higher by the foodpanda Team than Bento delivery Singapore. From traditional to exotic, from full meals to delightful Snacks, this marvelous food item will make your day as good as you want it to be. Bento delivery Singapore has long been popular among the fans of Singapore's fastest food delivery service, which is why we made sure you can now benefit from an even larger portfolio of restaurants. Why, you ask? Because lunch simply isn't complete without Bento delivery Singapore! Try us today for a an unparallelled customer experience, fresh food, and a happy tummy.
Ordering Bento delivery with us is as easy as you need it to be when you feel hungry and important meetings just keep coming up. Whatever life throws as you, Bento delivery Singapore is right to your side! Visit us now via website or mobile applications, and browse dozens of fabulous restaurants in your neighborhood. Bento delivery Singapore is quick, affordable, and definitely fun- invite friends to make it a party! From delicious fast food platters to healthy yet filling meals for one, foodpanda Singapore guarantees you'll find what you're looking for after a long day at work. For exclusive offerings and events, check back regularly: Bento delivery is so much closer than you think!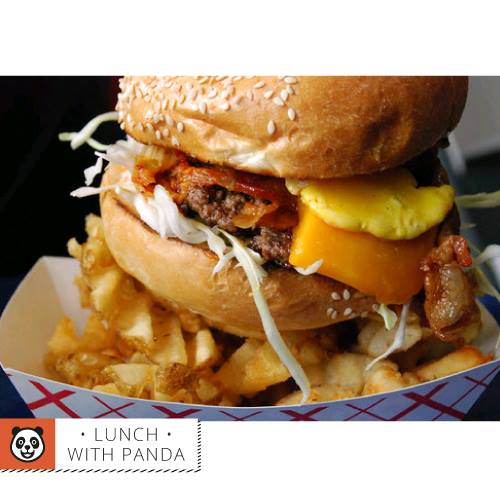 Bento delivery Singapore awaits now!
The early bird catches the work, said your mother. And we agree: The best Bento delivery Singapore is enjoyed early in the day- for a good start, and the most productive afternoon. That being said, there are only three steps necessary when ordering Bento delivery Singapore with us.
✓ First up, provide us with your contact information and localize yourself.
✓ Second, customize your menu on the basis of culinary preference and the delivery time assigned.
✓ Finally, greet your driver with a smile, and munch away on the most important meal of the day.
With foodpanda, Bento delivery Singapore has just gotten a whole lot tastier!
Indulge in Lunch Box delivery Singapore
We all know how stressful the organization of a proper Bento delivery in Singapore can be. Apart from the fact that chopping healthy food early in the morning can be quite exhausting for the nerves, no one really has time to spend on preparing it anyway. This is where Lunch Box delivery Singapore comes in! Not just a fun and easy way to stay full of nutrients during a long work day, Bento delivery Singapore is undoubtedly best enjoyed using a delivery provider you can trust. There's more to come: Lunch Box delivery with foodpanda really is perfect to share with your friends and family, too! Add some music and ice cold drinks, and you can call it a party. For the fastest Lunch Box delivery Singapore make sure to download our app which guarantees you convenient and speedy delivery times for the best of meals during the day. It's about time for a revolution, and it's with foodpanda!
Only three simple steps are between you and Bento delivery Singapore, the city's most trusted provider of high-quality lunch boxes, afternoon snacks, and refreshing non-alcoholic beverages. To begin, visit our website or download the official foodpanda app onto your smartphone. From here, access dozens of sublime restaurants vendors specializing in Bento delivery Singapore and more. After selecting your favorite beef burgers or Vegetarian dishes, go ahead and provide us with your the name and code of your local area, and sit tight for your driver to arrive at your office or home. After munching away on your Bento delivery Singapore, we'd be highly thankful if you took the time to provide us with a quick feedback. Did your food arrive fresh and hot? Too much salt? The portion was small? We appreciate your input so we can continue improving ourselves. For the best Bento delivery Singapore, it has got to be foodpanda!