---
Enjoy Middle Eastern food in Singapore
If you're looking for exceptional Middle Eastern cuisine while residing in Singapore, foodpanda is the right way to go about it. There are plenty of great restaurants in this city which will appeal to your taste and budget and we work with many of them. A large part of Middle Eastern cuisine takes influence from the Mediterranean and there is no shortage of healthy options available for you to sample while you are here. With the assistance of foodpanda, you won't even need to leave the home or office to enjoy this fabulous food in Singapore. This can be beneficial for a host of different reasons, so whatever your own concern is, feel free to confide in foodpanda and let us bring Middle Eastern cuisine to you.
EPI Kebabs
Sakunthala's
Banana Leaf Apolo
Islamic Restaurant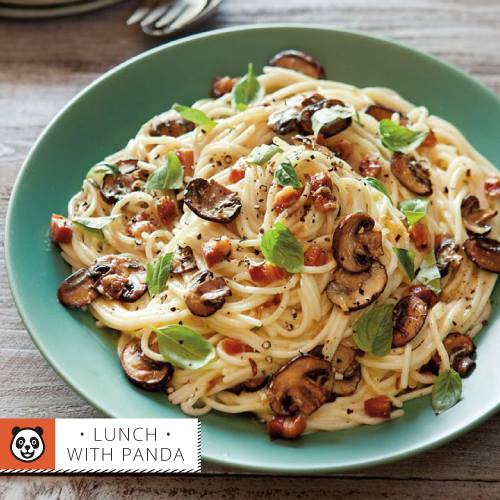 Middle Eastern food at its best!
The beauty of food from the Middle East is that it's incredibly diverse and offers something unique for every preference. If you like spicy dishes, you are likely to come across a bounteous range throughout the many Middle Eastern restaurants located in Singapore. Food from this region of the world is incredibly wholesome and includes plenty of fruits, vegetables and nuts, making many of the dishes perfect for vegetarians. Many of the restaurants here are operated by chefs of the highest calibre, so you can always be sure of receiving a delicious palette every time you order delivery of Middle Eastern cuisine through foodpanda. Dishes such as Mezze are very common in places such as Iran, Syria and Jordan so be sure to give it a try. Many of the dishes are served with dipping sauces and as plenty of the cuisine revolves around finger food, you'll have the chance to really mix and match different flavours. Other well known dishes which you can pick up in Singapore include...
Hummus - chicpea spread with garlic
Manakeesh - a type of Arabic style pizza
Grilled Halloumi - made with sheep and goats milk
Falafel - balls of fried chicpeas and herbs
Tabouleh - a delicious combination of onion, parsley, mint, tomatoes and bulgur
Delivery of Middle Eastern food to lighten your schedule
There always comes a time where you maybe too busy or run down to cook for yourself or even venture outside of the house in search of a delicious meal. That is no problem to us as we pride ourselves on bringing the exceptional dishes of the Middle East to your door, allowing you to completely relax. Whenever you need this type of food in Singapore, just pull out your mobile device and have a scan through whichever menu takes your fancy the most. We accept several methods of payment and promise a prompt and polite delivery.