---
Choose pasta for health and versatility
Packed full of slow release energy and delicious with a variety of sauces, pasta is the dish of choice for athletes and gourmands alike. Whether you like your pasta delivery with a creamy carbonara sauce or with something super spice, you will be able to find the ideal restaurant for you in Singapore. This region is full of wonderful takeaways where you can order pasta online. So what are you waiting for? Get your pasta delivery in Singapore today.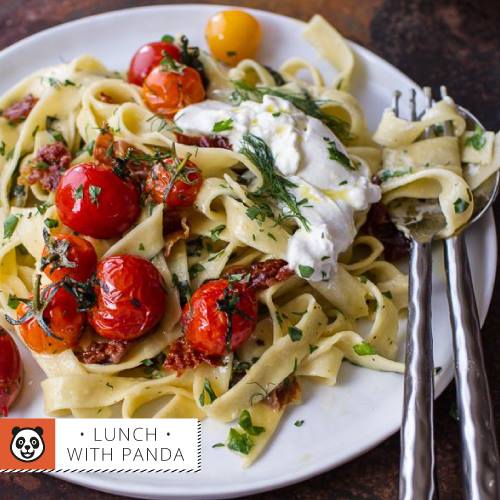 Our Recommendations for Pasta delivery in Singapore
Here are a few hand picked takeouts for different types of delivery:
Craving some authentic Italian cuisine? Then try a restaurant like Pizza Fabbrica, which offers you enticing extras like truffle shavings and uses exotic ingredients such as squid ink in its pasta sauces. This is the ideal takeaway for a romantic meal in with your partner, as it also does a fantastic line in delectable wines, chosen for the way that they complement the food.
In need of a fast food hit after a night out? Opt for Chili's Central which does classic burgers and chicken alongside pasta. This is a great place to order pasta online as it also offers a fantastic range of salads, which helps you to end the night virtuously, in culinary terms, even if you didn't begin it that way.
Somewhere versatile and halal? There are plenty of places to choose from here, but Swensens delivery is a good place to start. Here, you can bulk up your spaghetti based main course with soups and indulgent desserts.
These are just a few suggestions of great places to order pasta online in your local area. In reality, there are plenty more fantastic takeaways in Singapore for you to choose from, so why not have a quick browse of our online list to see which ones best suit your needs?
The Story behind your Favorite Dish: A History of Pasta
Knowing a little about the history of this delectable dish will help you to create the best combinations of main, dessert, sides, and wine when you order pasta online. Some people believe that the spaghetti in your takeaway delivery originated when Marco Polo brought noodles back to Italy from China in the medieval era. However, noodles existed in Italy before this, from at least the Roman times, as an Etrusco-Roman dish made of durum wheat. From this base, numerous different shapes and types of dough have been formed, from the butterfly shaped farfalle to the tiny macaroni (which are named after the way that the dough was kneaded). When you order pasta online in Singapore, you are ordering a dish which has been perfected in Italy, and which through the ages has been influenced by Arabic, Middle Eastern, and even Far Eastern cooking. So enjoy your taste of global history right here in Singapore.