---
Order delicious sandwiches in Singapore now!
A little crave? A quick lunch? Opt for a convenient solution: check out foodpanda website or mobile app to find the best sandwiches delivery in Singapore. The online ordering system and the express home delivery service makes it possible to bite in a perfect Veggie Delite from Subway without going out. Take time to go through the menu of the famous sandwiches chain to find out your favorite snack : steak and cheese for meat lovers? or a spicy Italian salad? Whatever you order, you will for sure appreciate the Subway delivery right to your place. Unless you prefer, the delicate Irish flavors of O'Briens sandwiches. Settled in the 90's, O'Briens Singapore offers a great range of sandwiches: chicken & bacon, turkey & cranberry,… The mouth-watering menu might make the decision pretty hard. If you fear that a sandwich won't be enough, order as well a great Caesar Chicken salad or a smoked salmon salad from Oliva.
Catering delivery from the best sandwich shops in Singapore
Whenever you want to organize a small house party, think of ordering a catering service in Singapore. Easy, convenient and not necessary expensive, a catering service makes the preparation of your event very comfortable. If you like french food, you should choose Delifrance catering. With a great choice of mini party delights, such as mini baguettes, mini quiches lorraines, mini salted croissants you will give a great treat to your guests. The halal catering in Singapore is always one of the best option, indeed you are sure that all your guests can enjoy the party. Organize it conveniently via your laptop or foodpanda application. Order online in advance and get the catering delivery on the day of your event.
Order up sandwiches for delivery anywhere in Singapore
Who would have thought when the 18th century Earl of Sandwich improvised a meal with two slices of bread and some ham that his creation would in time become a worldwide staple? In the twenty first century, almost everyone turns to the trusty sandwich when they need something to deal with their hunger. With the right kind of bread and filling, sandwiches can be healthy, filling and delicious. Fortunately, in Singapore we are blessed with some of the finest sandwich makers around. There are the inventive Japanese burritos at Sushi Burrito, the Middle Eastern masterpieces at ELIKebabs and the traditional western dishes at iBake. At Fresh Garden you can order up sumptuous melted cheese and tuna varieties while the Cheese Steak Shop does exactly what the name promises - making gorgeous meaty and cheese-drenched American inspired meal. Order your sandwiches to be ready for lunch at work, or get together with colleagues to have a platter delivered. If you are staging a birthday party or celebration, nothing goes down quite as well as a meat and bread combination, and you can't go wrong with a mixture of vegetarian and meat-laden versions of this classic dish.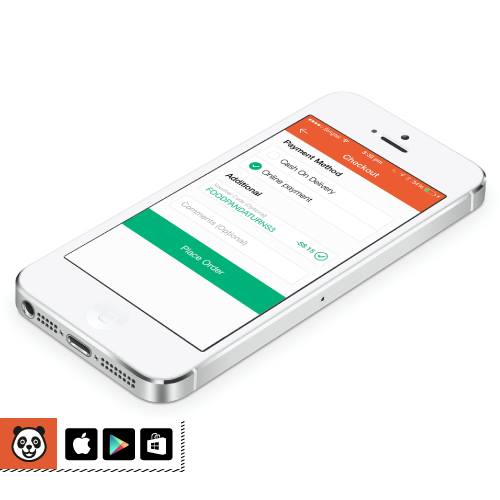 From burgers to burritos, order it with foodpanda
There is so much variety in the kind of sandwiches delivery in Singapore can offer.
Choices available for your breakfast, lunch, dinner or snack include:
Classic and modern subs from Subway
Beef, chicken and veggie burgers from Dallas Restaurant
Asian pulled pork rolls from Socks & Pans
A galaxy of inventive vegetarian burgers at VeganBurg
The trademark Whopper from Burger King
If you need to do some serious catering in Singapore, ordering up a platter of burgers, baguettes, rolls or burritos will be a great way to feed a large amount of people. From birthdays to father's day celebrations, at foodpanda, you can select a feast of dishes and have the best sandwiches in Singapore available for your guests to enjoy. The restaurants on foodpanda's website can deliver all over Singapore, from Changi to Jurong West and from Woodlands to Sentosa. So keep everyone happy with an order of sandwiches for delivery in Singapore from the foodpanda website.
foodpanda makes sandwiches delivery in Singapore simple
Ordering a takeaway banquet has never been simpler. If you are feeling peckish and need a sandwich to keep hunger at bay, just use your smartphone to log onto the foodpanda app, or visit our website. Every option for delivery Singapore has to offer will be displayed, with full information about menus and halal options as well. You can see at a glance how long delivery will take, as well as information about any extra charges. It's all simple, painless and - in the end - delicious. So order up some of the best sandwiches in Singapore for your meal.