---
Try traditional Singapore cuisine with foodpanda
Give yourself a little bit of extra time to relax after a tough day at the office by ordering a takeaway this evening using the foodpanda app. At foodpanda, we can connect hungry Singapore residents to the city's finest takeaway providers. Chefs across the island are waiting to cook up healthy, tasty and filling feasts whenever you want them, so check out the selection of Singaporean food and make tonight's meal a convenient takeaway banquet. Singapore is a port city, with a cosmopolitan past, so expect to find a wide range of south-east Asian, Chinese and western dishes on offer at restaurants offering Singapore food delivery. There are plenty of different options to choose from when picking Singapore food delivery, so experiment and try every delicacy on offer:
There are Chinese dishes ike pork rib soup or Kaya toast for breakfast
Nasi Goreng (fried rice cooked Malaysian-style)
Rotis and curries from India
Traditional Singaporean fish head curry
Dish after dish of gorgeous fresh seafood
Singapore has become one of the world's great culinary cities, so if you live in the city, you are spoilt for choice. Experience the distinctive twists on world cuisine that local food in Singapore is known for, and fill up on wholesome meals cooked by some of the finest chefs in south-east Asia.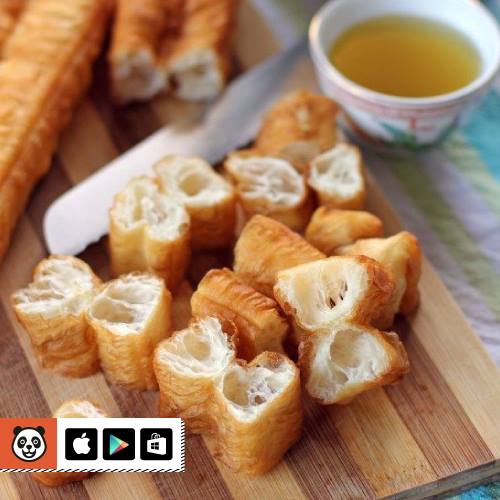 Dine on takeaway meals from the finest restaurants in Singapore
There are plenty of great options for Singapore food delivery, with restaurants spread across every corner of the city. Whether you live in Jurong, Queenstown, Holland Village or Serangoon, you can find chefs that will whip up unbeatable Singaporean cuisine in an instant. Some of the most popular restaurants offering Singapore food delivery include:
Golden Pillow, serving up trademark fish buns and noodle dishes with a Chinese influence
Hooked On Heads - probably the best place to order a traditional fish head soup
O'nya Sayang, offering a wide range of meat, vegetarian and seafood dishes for Singapore food delivery
Marina Bay Seafood - serving up only the freshest seafood dishes cooked Singapore style
The beauty of Singapore is its diversity. As the meeting point of Chinese, Indian, Malaysian, Indonesian and even Japanese culture, the city boasts every imaginable culinary option. But if you want a fusion of the best parts of the region's food culture, you can't beat a fresh Singapore food delivery via the foodpanda website.
Order up your Singapore food delivery with the foodpanda app
Ordering local food in Singapore has never been quicker or easier. With the foodpanda app installed on your smartphone or computer, you can scroll through the many menus of restaurants offering Singapore food delivery and make the perfect choice for your next meal. Place an order at work and have a steaming hot meal ready to devour when you get home.