---
Welcome to Western food delivery in Singapore!
As it is, Singapore is a country of expats. Nowhere else is the density of highly skilled workers higher than in the Red Dot. Year after year, young and ambitious citizens of the world swarm into this global hub. While enriching, their demands for unique, qualitatitve Western cuisine in Singapore can undoubtedly be challening to meet for even the most experienced of chefs.
When speaking about Western food, definitions of the term vary considerably on the basis of nationality, cultural heritage and subjective views. For the purpose of clarity, foodpanda Singapore assembles virtually all items the Western kitchen can offer to hungry palates:
Italy: Italian Pizza, Pasta and fine wines

Spain: Seafood Paella, Gazpacho Soup and Tortillas

France: French wine, baguette and cheeses

American: Burgers, Milkshakes and Fries
Discover Western Restaurants in your neighborhood
We pride ourselves on being able to offer you an abundant choice for delicious Western food. Pick and choose from 400+ partners, and sample the dishes you're enjoying the most. Western food delivery in Singapore is closer than you think:
✓ original Bergs Burger
✓ Chicken Schnitzel from The Rotisserie
✓ 4Fingers crispy chicken menu.
✓ original baby back ribs from Tony Roma's Singapore
✓ Steak delivery from Outback Steakhouse
✓ classic Fish and Chips from Makan Makan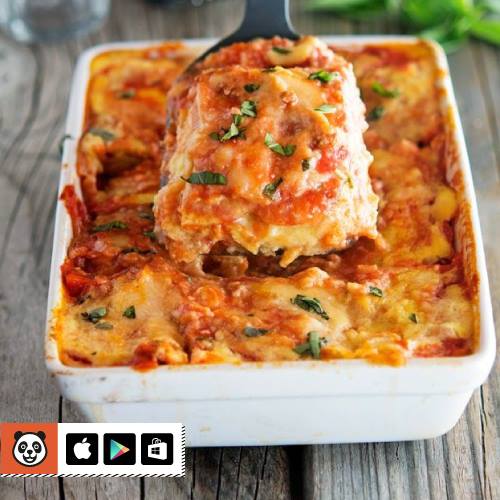 At home or in the office, enjoy Western food via app!
Simplify your life and order delicious Western food into your office: Gone are the days of queuing for a piece of Pizza - with foodpanda, orders are submitted and processed immediately online. The only thing stressful remains your work, we promise! Begin by providing the busy bees at foodpanda with the name and code of the area you currently live in. Second, browse dozens of fantastic Western restaurants in Singapore. For expats and locals, Western food delivery is best enjoyed online!