---
Order Cupcakes online now!
Are you home and desperate for cupcake delivery in Singapore? At foodpanda, we can satisfy your sweet tooth immediately! Just go to our website or, even faster, download our app and start discovering all the goodness we have prepared for you. At the Swirls Bake Shop you can get boxes of cupcake delivery in Singapore from 11am till 17:30pm. Stretch in your coach, relax and before you know it, your treats will be there! We want to you to be satisfied and happy with your cupcake delivery in Singapore. Therefore, if you have any questions of feedback for how we can fulfill your culinary wishes even better, give us a shout-out!
Enjoy Cupcake delivery in Singapore with foodpanda.
Do you know why cupcakes are called that way? It is more simple that one could imagine. Traditionally, cupcakes were made from ingredients measured by the cupful. Hard to believe? Well, according to the OED, in one of their records from 1887 "Mis'Steele made some cupcake to-day...She put a cup of butter and two whole cups of sugar in it." Now you know where cupcake delivery in Singapore is coming from!
Embrace the vibrant and delicious food culture in Singapore
Food is formative in Singapore, one of the central tenants around which everyday life is formed. With some of the finest produce in the world and chefs from around the globe all capable of producing top quality dishes, it is a real food heaven and increasingly the go to place for foodies. With a rich and diverse mix of cultures all contributing to the food landscape it has never been easier to enjoy an array of cuisines when visiting Singapore. However, it is not just savoury dishes that are being produced in the city, cupcakes and other delicious treats are made across bakeries in Singapore and are an increasingly popular option for anyone looking to treat themselves, their colleagues or their friends and family.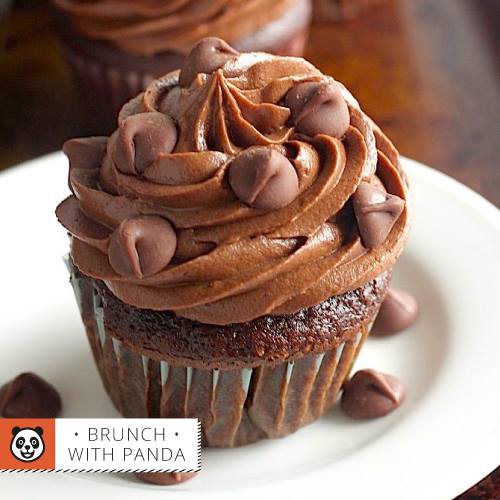 Personalized cupcake available for delivery in Singapore
There are tons of great options all over the city for you to choose from. With a range of great cakes, sweets and cupcakes for you to enjoy. Some of the most popular places and dishes include:
✓ Delifrance Mini Party Delights. Perfect for catering parties and get togethers, Delifrance offers both savoury and sweet treats and even provides personalised cupcake services if you want your party to have that extra special stuff. Delifrance offers a great next day delivery service that is perfect for those rushed orders, just make sure to order your cupcakes before 3:00PM for next day delivery.
✓ CupCakes. Arguably the best in the city, the CupCake Company has a whole host of delicious cupcakes ready for you to enjoy. Banana and peanut butter, Butterscotch, classic chocolate, Pina Colada, and Red Velvet are just some of the wonderful varieties available for you to get your teeth into.
✓ Swirls Bake Shop. Fun and creative cupcakes made fresh everyday and delivered straight to your door. Swirls Bake Shop offers something extraordinary with carefully, hand decorated cupcakes that give the whole experience a really fun and personalised feel. Perfect for Birthday parties and boasting over 100 flavours, the store is located in the Robertson Quay area of the city.
With so much delicious choice and a huge variety of fun flavours these brilliant cupcake outlets are a great way to brighten up your week. So why not get online and order some top class customized cupcakes in Singapore.
foodpanda offers quality food right to your door.
With free next day delivery, a superb variety and some of the most creative cupcake flavours you are likely to find anywhere on the planet it has never been easier, faster or more delicious to get your hands on fantastic hand made treats. Simply use the foodpanda website are the IOS compatible app that can be used on your smartphone place your order today and enjoy fresh baked goods delivered right to your door.