---
Thirsty? Order your non-alcoholic drinks with foodpanda!
Getting the right drinks can really make a meal, a film session, or an afternoon in with a good book. So why not spend a few extra moments ensuring that you have got yourself the perfect drinks for the occasion? There are so many places where you can order in a drinks delivery in Singapore. Almost all takeouts have a few drinks on the menu, but there are several eateries that make beverages their speciality. Why not order in some healthy drinks for a chilled out afternoon with your flatmates, for instance? Or, opt for a soothing cup of green tea for an evening treat. Whether as a complement to a meal or something to enjoy in their own right, the drinks on our list at foodpanda are sure to hit the spot.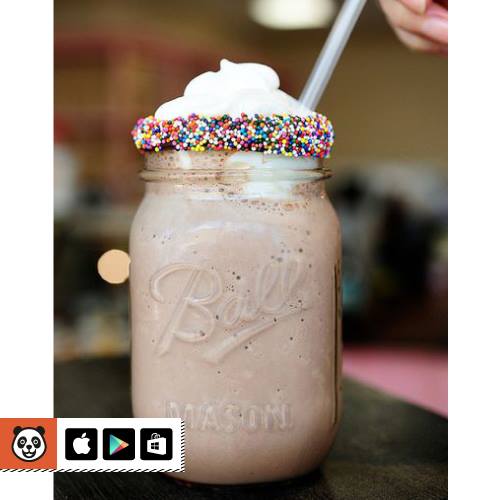 Suggestions of places to order your drinks delivery in Singapore
There is a real wealth of takeaways offering beverages for delivery in Singapore. So to make things easier for you, we have scoured your local area high and low to find the choicest takeouts in town. Here are four of our favourites, though of course, there are plenty more to check out on our site.
1 Coming in at number one is Hops Beverages. As its name suggests, this takeaway specialises in things to drink. Here you will find scrumptious fruity treats, exquisite wines, and wines without alcohol too for those times when you want something virtuous and elegant with your meal.
2 Number two on our list is Yogi Yogi, a great place for healthy drinks flavoured with strawberry, mango and more. This place is also famous for its sundaes and sandwiches, so it is a great place to get something fun and carefree to eat as well.
3 For something ancient yet contemporary all in one, try Sterling Heart. This, the third takeout on our list makes beverages that contain birdnest. Add to that collagen, amino acids and other goodies and you have a recipe for healthy drinks with a unique flavour. With names like 'Fountain of Youth', the beverages at Sterling Heart are definitely ideal for detoxing and recharging those batteries.
4 Finally, but by no means least, why not check out Daily Juice, another wonderful place for healthy drinks. Here, you can grab a fruity smoothie of your choice. Find something packed with greens to aid your digestion, or opt for a calcium boost to strengthen your teeth and bones. So many of the beverages here at Daily Juice are vegan as well, which is great for those who like to eat well but stay away from drinks that have dairy products in.
We hope that has given you some inspiration for your next beverage delivery in Singapore. Why not get something sent to your workplace to cheer you up during the day for instance? Or, spend a few moments picking the perfect beverages to go with your evening takeaway meal.