---
Enjoy Western food in Singapore now!
Western food in Singapore relies heavily on meat and use various condiments to season it, accompanying it often with bread, noodles or potatoes. With foodpanda food delivery services in Singapore, you can have a hot steaming pepperoni pizza or a melting cheese burger at any time of the day. Western food in Singapore is always much appreciated! Simply go online, and browse menus of your favorite restaurants. In some point, is there anything better than getting a large portion of ribs from Tony Roma's delivered to your doorstep ? Tony Roma's ribs are generous and served with fries and coleslaw. Sit back, relax, and indulge in Western food Singapore like a real American would. It may not be the healthiest of cuisines, but Western food will definitely make you full and happy. Spending a night at home can be more enjoyable if you order Western food Singapore. We will will bring delicious Western food right to your door. All it takes is a quick telephone call stating your address and the food you would like. Western food in Singapore is also very popular so check out the menu first before ordering. With so many Western food outlets in Singapore there's a huge choice ranging from burgers, salads, sandwiches to soups, pizza and vegetarian meals.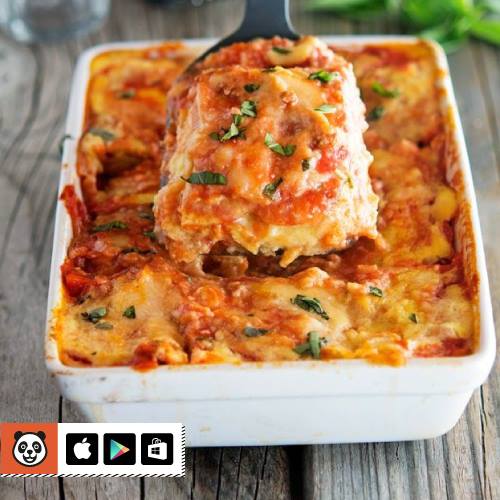 Western food Singapore is calling.
foodpanda offers Western food in Singapore right to your door, giving you their famous taste in the comfort of your own home. Western food delivery is enjoyed by people from all over the world, it's delicious, easy on the taste buds and very nutritious. Pay for your Western food in Singapore at the door, an easy option for most people. You can also pay online safely and conveniently. Take some time to study the foodpanda website to find out estimated delivery time and delivery fees. It's just a question of waiting for that knock on your door so you can savour tasty Western food of your choice. We promise you needn't travel to Europe or the US to enjoy Western food Singapore, foodpanda is here to help you! For your lunch break, don't waste time in lining up, just grab your smartphone or laptop and order a tuna sandwich from Subway. Located in My Villages area, you can enjoy Subway delivery if you are living in the neighbourhood. For you and your colleagues, order online together your favorite Subway Sandwiches and have a nice and quick lunch together.
The best Western food, three clicks away.
Why not try the delicious burgers of BERGS? They have a lot to offer to suit your Western cravings – from Miss Piggy burger to Berg with cheese burger passing by salads. Or give a try to the delicious Western food Singapore from Chili's Central: ribs, fajitas, burger. Check Chili's menu and your taste buds will get tickled. Whatever you want, put Western food Singapore in the basket and order it online.