---
Order Fast Food delivery Singapore online now!
If you are looking for a Fast Food delivery Singapore, you are here right on foodpanda. You can order online a great range of fast food from your favorite restaurants: Yoshinoya, Subway, Old Chang Kee,... Fast food has first became popular in USA during the fifties, especially with worldly known chains like McDonald's, Burger King, Papa John's,... The term fast-food covers any kind of food which is prepared and served in a very short period of time. It includes burgers, sandwiches, skewers, chicken wings, and many other dishes. Fast Food delivery Singapore has always been popular and foodpanda makes it henceforth even easier. Indeed from your smartphone via our food app or from your computer, check out our fast food delivery list, browse online Yoshinoya menu and order straight away a large bowl of Teriyaki Chicken or go through Old Chang Kee delivery menu and select Fast Food delivery Singapore such as fish balls onstik, curry'O or chicken wings.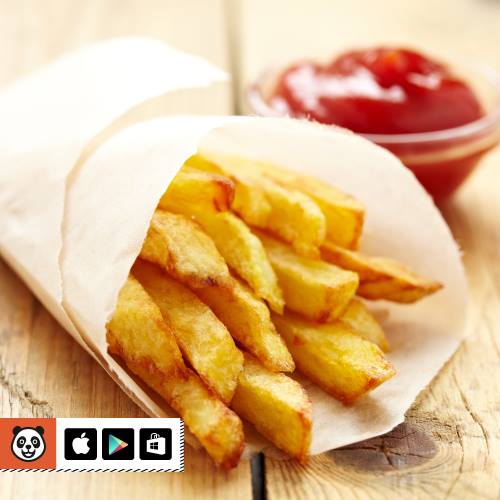 Delight in Fast Food delivery Singapore tonight.
No doubt that Fast Food delivery Singapore reaches its heights with 4Fingers. 4Fingers crispy chicken served there is absolutely perfect and tasty, you always need to line up a while though. Our optimized online order process guarantees that whichever dish you finally chose, Fast Food delivery Singapore will satisfy all your cravings. For lunch break, check out Subway menu and let your taste buds getting excited with a classic tuna sandwich or a spicy Italian salad. Subway lunch box delivery is a very good choice if you want to eat a full meal, indeed the box includes a sandwich, a soft-drink and two delicious cookies. Until the delivery get to your home or your office, just relax and then simply enjoy Fast Food delivery Singapore.
✈ Travelling? Hungry for a quick snack? Check out our fast foods in:
India
Hong Kong
Malaysia