---
Welcome to Japanese food delivery!
foodpanda has known for a long time that Japanese food is a simple and fine cuisine, popular globally for its healthy ingredients, exotic spices, and age-old methods of preparation. But this is not all: Reaching far beyond the borders of Maki Sushi, Japanese vegetarian food also surprises fans of this diverse cuisine. Use today to explore fabulous Japanese dishes together with us:
✓ Sushi ✓ Ramen ✓ grilled chicken skewers ✓ Donburi ✓ Kare Raisu ✓ Fried Rice ✓ Yakisoba ✓ Chanko Nabe ✓ Japanese deep fried pork
Devoid of the red meat, milk products and cooking oils other cuisines declare a normality, our favorite Japanese restaurant in Singapore uses neither one of these ingredients. Instead, Yoshinoya provides its customers with a wide range of healthy and satisfying Japanese dishes which even a local would approve of. Chose today between attractive Japanese party platters, a la carte items and beverages. At Just Acia Singapore, enjoy steamed dumplings, Dory Fish in Ginger Sauce and Tempura Soft Shell Crab- within seconds, and to highly desirable prices. For more information on our Japanese restaurants and their offering, read on!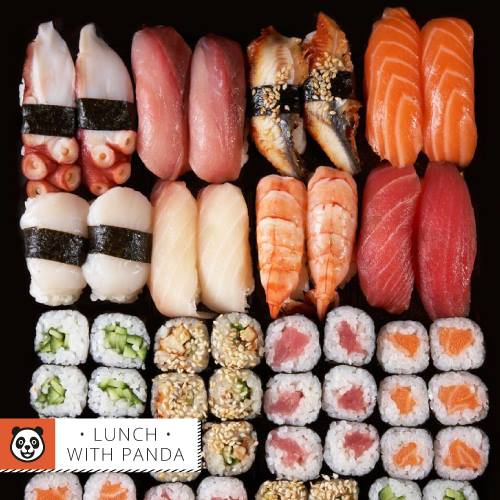 For your lunch break, order Japanese food online
Lacking time for an sg restaurant visit during lunch hour? So do we! Discover the best Japanese food of the Red Dot in three clicks from the comfort of your own desk. Whether ordered for yourself or as part of a group, delight in the following delicacies. We promise you'll love it!
1 Shin-Sapporo Ramen: Tonkotsu ramen with black garlic oil. Add Lemon Tea for the ultimate mid-day break!
2 Oka Sushi Bar: Explore Sashimi Salad, Agedashi Tofu, and Fried Mushrooms like a real Japanese.
3 Old Chang Kee: Treat yourself to Cheesy Chicken Sausage Onstik and Chicken Mushrooms.
4 Song of the Prince: Event catering is safe with Saba Fish, Kimchi and Bibimbap from Song of the Prince.
5 Kushi Restaurant: Our tip. For Japanese Bento delivery, grab Salmon Teriyaki Bento or Chicken Katsu.
Enjoy Japanese food home delivery in 3 clicks
Ordering Japanese food online can be a hassle with dozens of low-quality vendors offering their services. With foodpanda, prevent the disappointments coming from a poor online meal. Chosen by us, a good Japanese restaurant in Singapore is closer than you think and will ensure that your foodpanda breakfast, lunch and dinner set are as satisfying as you expected. If not, let us know!
✓ 25+ Japanese restaurants in Singapore ✓ Japanese ramen delivery ✓ Japanese food halal ✓ Japanese vegetarian food
Japanese takeaway with foodpanda happens in 3 steps: First, locate yourself by providing foodpanda with the name and code of your area. Japanese food in Orchard, Raffles Place or City Hall are a possibility. Second, select your favorite Japanese dish. Submit your order to us. Pay either online upfront or in cash upon delivery. Sounds simple enough? Dine with us today Japanese-style!
✈ Travelling? Check out our Italian restaurants in:
India
Hong Kong
Malaysia