---
Order Korean food online today!
Craving Korean food? In need of a quick fix for lunch or dinner? Want to impress your guest but not in the mood for cooking? Let foodpanda deliver savory and affordable dishes to your home or office! If you have never tried Korean food in Singapore with foodpanda before,you will be surprise to know how easy and convenient it is! The Korean House's Set Menus are the easiest and most practical way to provide a full varied meal for groups or organize parties!
For a night at home, it's got to be Korean food in Singapore
One cannot really talk about Korean food without mentioning its two staples: Rice and Kimchi! Rice remains the quintessential staple for most Koreans, despite Western influences among the younger generations. Korean food is an institution on itself. A traditional Korean BBQ Buffet usually consists of rice accompanied by various side dishes, mostly seasoned vegetables, soup, pot stew and meat. Another unmissable item for a real Korean meal is kimchi, a mixture of various pickled vegetables such as Chinese cabbage, radish, green onion, cucumber and garlic.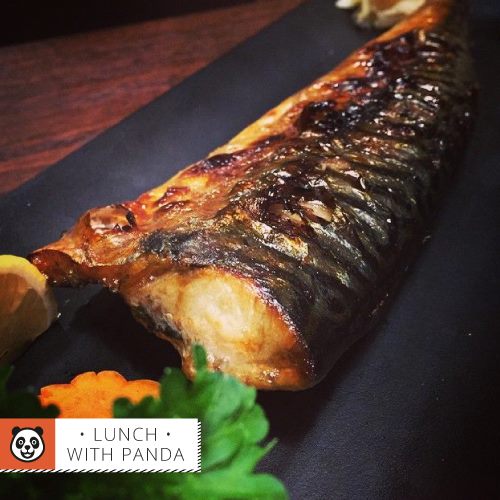 Enjoy Korean food delivery service in Singapore
We have the rice and the kimchi, now are you ready for the main dish? If you hunger is voracious, go for a Hanjeongsi or full-course Korean meal consisting of a soup, rice and a varied array of banchan. At The Korean Food Company, you can order Chicken, Beef or Octopus Bulgogi and Kalbi, then tell us how spicy you would like it. Our delicious Korean BBQ Buffets are guaranteed to satisfy your stomach. If you are not so hungry, you can go for Han Jung Siks Korean Sets.
Enjoy a Korean BBQ Buffet from the comfort of your home
We know that when the time for breakfast, lunch or dinner arrives, a Korean BBQ Buffet certainly isn't the first thing springing to the mind of hungry palates. Exotic spices and traditional recipes come at a heavy price tag, which is why their enjoyment so often is limited to rare celebrations and night outs. At foodpanda Singapore, we made it our ambitious goal to change this situation by introducing your to unique, definitely worthwhile Korean restaurants in Singapore. Have a look at the menu, and customize your very own Korean BBQ Buffet to your liking:
Saba Fish Set with Rice (Song of the Prince delivery)
Chicken Rice Box (4Fingers delivery)
Red Bean and Sweet Potato (Cafe Insadong)
Kimchi Tofu (Dosirak delivery)
Korean Top Grade Raw Sliced Beef (Arirang Korean delivery)
Andong Jjimdak Bap (Kimchi Korean Restaurant)
Ganjang Cutlet Rice Set (Chicken Up)