---
Order Sushi delivery Singapore today!
Birthday party? Family reunion? Would not be great not to care for dishes and cleaning when organizing a celebration at home or at the office? Well, foodpanda is the perfect solution for you! This Sushi delivery Singapore simply makes it possible to enjoy sushi from many different restaurants without any hassle. You can even order from your smartphone via our foodpanda app. Either way the freshest Sushi delivery Singapore will be coming your way! Dress the table and arrange a nice atmosphere, you will enjoy the food and your time with friends and family even more. Check out menu from Sakae Sushi or Hei Sushi among many others, and choose what you want to order. How about tempura or noodle soup to put the icing on the cake? Sushi delivery Singapore has never been this good- make it even better now, with foodpanda Singapore!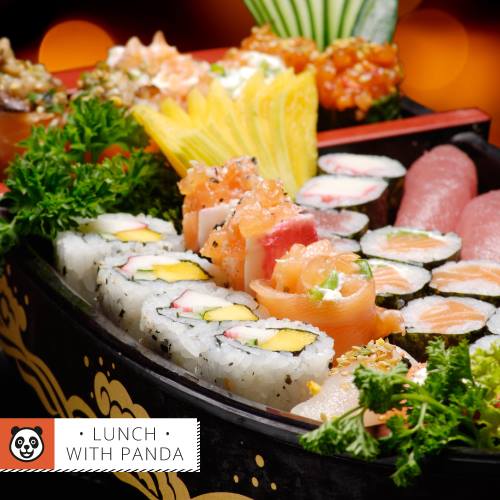 Sushi delivery in Singapore is closer than you think.
Here at foodpanda Singapore, we will give you some tips to have a meal like a Japanese sensei:
First, unwrap the food and enjoy the colors and aromas.
Grab Sushi delivery Singapore either with the chopsticks (hashi) or with your hands, as in Japanese traditional society, sushi was a snack eaten with fingers at theater performances just like hot dogs or popcorn in American baseball games.
For the soy sauce, be smart and dip the fish, not the rice side. Use sauces wisely by pouring a little
Pick up your phone, download foodpanda's app and make your very own Sushi delivery Singapore happen!
Sushi delivery Singapore goes mobile with foodpanda
If you want to know more about Sushi delivery Singapore, go on reading. You may be surprised to know that Sushi delivery Singapore was actually originated outside Japan. Difficult to believe, we know, but the inspiration for what we call "sushi" today comes from Southeast Asia as Nare-zushi. How come? Well, somewhere around the Mekong River people started wrapping fish in rice and vinegar as a way to preserve it from spoilage. At the time, it was a quick and cheap finger food eaten as Sushi delivery Singapore. Then during the Edo Period, the famous Japanese chef Hanaya Yohei marina switch the vinegar and started marinating salmon in soy sauce instead. How about the seaweed?, you may be wondering. Actually, Nori has a scummy past. Originally, it used to be scraped off of wooden pier legs and even boats, then pressed into sheets and dried in the sun. No need to be horrified, though. Currently, Nori is massively farmed and hold to strict food standards. So you can enjoy your Sushi delivery Singapore without any worry. Additionally, you may be glad to know that many of our vendors toast Nori for safety reasons.
✈ Travelling? Check out our Japanese restaurants in:
India
Hong Kong
Malaysia