---
Order food delivery from the best Thai Restaurants in Singapore!
The perfect thai restaurant offers a strong yet harmonious blend of spicy, sweet and sour. This applies equally to eye, nose and palate. The best way to start is your food journey for the best thai food in Singapore is with a light soup –perhaps clear soup–, a steamed dish –mussels in curry sauce–, a fried dish –Sakon Thai's Deep Fried Pacific Saury –, a hot salad – beef slices on a bed of lettuce, onions, chillies, mint and lemon juice–, and a variety of sauces into which your delicious thai dishes are dipped. Full already? Try the following delicacies and enjoy the best thai food in Singapore:
Thai glass noodle salad
Thai ice cream in Singapore
Thai vegetable dishes
Mangos, durians, jack fruit, papayas, grapes
Best Thai food in Singapore - For happiness and health, try Thai Restaurants in Singapore!
If there is any key ingredient that is critical to the preparation of a thai express menu, it should be rice and curry. To give you an idea how vital rice is to a thai lunch delivery and most dinner dishes, you may be surprise to know it is a goddess in their culture and the first character of the word "Happiness". Needless to say, you will thus discover it in every meal in different forms and shapes: boiled and steamed as a base, rice porridge, and even rice cakes. Thai restaurants in Singapore are all about harmony, and is highly appreciated around the world for its tastiness. The secret behind such amazing flavors? Striking a balance! Whether hot or sweet mango, and crunchy or creamy, harmony is the guiding principle behind each dish.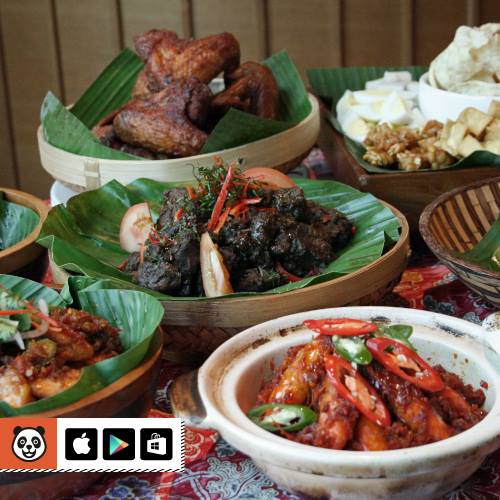 Thai food delivery near me? Try the best Thai food in Singapore now!
Thai express outlets in Singapore could be defined as a marriage of centuries-old Eastern and Western influences thoughtfully combined into something we like to call "Thai to go Singapore". If you believe the way people eat is a reflection of their society, you will be excited to learn how gregarious their traditional culture and cuisine are. Thai cuisine is becoming increasingly popular among locals and expat travelers alike, with fabulous cuisine combinations attracting more and more fans of the local kitchen. Examples are: Each family member freely chooses to order Thai to go, thoughtfully considering others' needs. So the next time you and your friends emphatically ask for a "Thai food delivery near me!", do not forget to share the love. The best thai food in Singapore has been and is found on foodpanda!
✈ Travelling? Check out our Thai restaurants in:
India
Hong Kong
Malaysia