Favourites
Popular products category description
Butter Chicken
Boneless pieces of chicken cooked with puree of tomatoes, cream and mild spices.
Chicken Biryani
Tender pieces of chicken steamed and cooked with saffron rice in an oriental curry sauce garnished with almonds. (Chef's Recommend & Medium Spicy)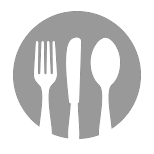 Daal Tadka
Yellow lentils cooked with traditional ghee tadka.
Tandoori Chicken (Chef's Choice)
Tender fresh chicken marinated in cream and rare spices grilled in traditional charcoal tandoor.
Whole

S$26.90

Half

S$14.90

Quarter

S$9.90
Zeera Rice
Basmati steamed rice fried with ghee and cumin seed.
Palak Paneer
Fresh home-made cottage cheese cooked in a spinach gravy.
Samosa
Finely diced vegetable marinated with hot spices stuffed into thin pastry cones and deep fried.
Daal Makhani
Black lentils and red kidney beans cooked with chef's secret recipe.
Vegetable Biryani
Pick of the garden vegetables cooked with saffron rice and indian spices.
Motia Chawal
Pearl white rice served steamed hot.