---
Welcome to American food online!
Our team at foodpanda Singapore sure has got a thing or two for the tastiest of cuisines the world of feel-good food has on offer: American food! Traditionally popular in Western spheres, spicy Chicken Wings, juicy Beef Burgers, and crunchy green Garden Salads have now found their way into the menu of Singapore's number one food delivery service foodpanda. Above all else, it is the diversity of American food online which makes its dishes such a favorable choice for party-goers, foodies and everyone else in town. For the party on Saturday night, as well as a quiet night at home, American food is guaranteed to satisfy your cravings for nourishing, fun and hassle-free dinners.
✓ Big Bern's American Grill ✓ American food catering ✓ American food online ✓ Dozens of American cuisines
Since 2012, we have prided ourselves on offering your good meals for a fraction of the stress you would encounter in your local supermarket. Affordable prizes, short delivery times, and friendly drivers are the milestones on which foodpanda has built since the very first day. All of our restaurant partners providing you with American food know of its special appeal particularly on weekends, thus long waiting times are a history when choosing the Big Bern's American Grill menu over long hours in the kitchen. Read on to learn more about what makes us so special, and why especially Wing Zone will delight you and your friends at your next food order experience.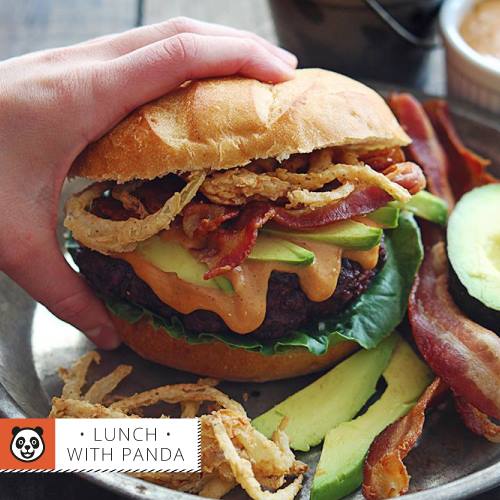 Order American food delivery in less than a minute.
One thing's for sure: When we're hungry and the thought of cooking is just a little too much to bear, nothing can beat the convenience of online food delivery. Wing Zone Singapore supports us in this mission, offering you Burgers and many more American food delivery items which you can now access easily via smartphone application. To place your order with this top vendor, visit us either online or via the foodpanda app.
Start by providing us with your area code

Tailor your personal Wing Zone Singapore menu.

Submit your culinary wishes to the foodpanda Team.

Enjoyed your meal? Please let us now!
Transparency is king, which is why we advocate the idea of customer reviews after each successfully placed order. Your Italian cuisine or Fast Food was nice, the price acceptable? Great! Tell your friends and family about us, and don't forget to check back regularly for exclusive offers on foodpanda and the biggest portfolio of American restaurants in Singapore.