---
Celebrate in style with a cake delivery from Singapore's finest bakeries.
If you need cake catering for a big birthday bash, someone's leaving party at work or just want to savour some of Singapore's best baking talent, there are plenty of fantastic choices on the foodpanda delivery site. The city is filled with baking talent, from the tip of Jurong Island to the northern suburbs, and every kind of cake making style is covered.
✓ French gateaux ✓ Puff pastries ✓ Croissants ✓ Cream-filled eclairs ✓ Chocolate muffins ✓ Cake experts at iBake
Enjoy a cake delivery to savour with your afternoon coffee from La Coffee or treat yourself to a decadent chocolate feast with a cake delivery from Chocolate Origins. Nobody will be disappointed by their rich chocolate cakes which melt in the mouth. Or for a quirky pleasure, there are the magnificent creations from Cuppacakes.
Explore Cheesecakes from the best restaurants in Singapore.
The choice of pastries, buns and cakes in Singapore is simply vast, so everyone with a sweet tooth can indulge themselves when they feel the need. Simply log onto foodpanda's online catalogue and you can order up masterpieces of the baker's art like:
Cardamon and almond cupcakes from Cuppacakes
Traditional American apple crumble from Winchester Pies
Cream puffs from Durian Puffs & Pastries

Rich cheesecakes and chocolate cakes from Do.Main bakery

A fabulous red velvet cake made by Room for Dessert

Miraculous eggless mousse from Emicakes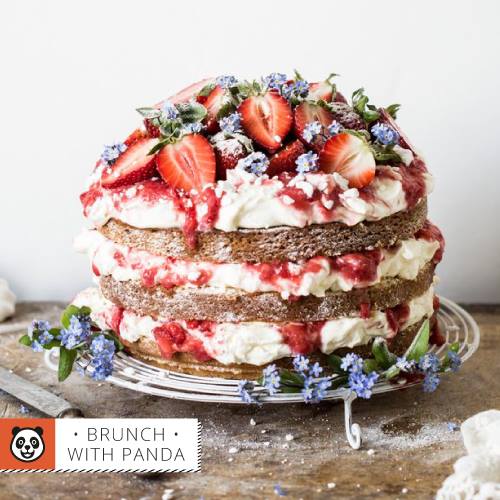 Singapore is blessed with a galaxy of bakeries these days to go in the afternoon tea time or for breakfast. Whether you want a platter of cupcakes and muffins to entertain friends or a large cake to tuck into during a birthday party, there will be a cake delivery that suits you. From weddings to romantic evenings in, there is always an excuse to order in delicious desserts, so unwind and satisfy that craving for sweetness with an order from foodpanda.
How to order cake delivery in under a minute
Log onto foodpanda's online app

Browse all of Singapore's finest bakeries and learn everything about charges

Cake delivery bargains? Have a look!

Many cakes are suitable for vegetarians and vegans

Have the best cakes delivered to your door in minutes