---
Order dinner delivery tonight!
Everyone should find time for a lavish, healthy dinner, so grab a takeaway delivery from Singapore's best dinner chefs by placing an order with foodpanda's online catalogue. Having a good dinner will replace the energy that you have spent during the day and provide an enjoyable way to spend leisure time with family and friends. With so many wonderful restaurants in Singapore, dinner time is also a fabulous opportunity to experience a culinary world tour. There are first class restaurants with gorgeous dinner sets on the menu.
Choose from healthy sushi at eateries like Sakae Sushi, and stock up on protein without piling on the pounds. Order a stack of pizzas crammed with fresh vegetables and succulent meat from Canadian Pizza, or have a massive American style burger meal from the experts at Burger King. There are Indonesian, Chinese, Malaysian and Indian options alongside the sandwiches of Subway and the ultra-healthy concoctions available from Salads and Wraps. You can find great choices everywhere in Singapore, so check out foodpanda's broad selection and sit back in the expectation of devouring a high class meal this evening.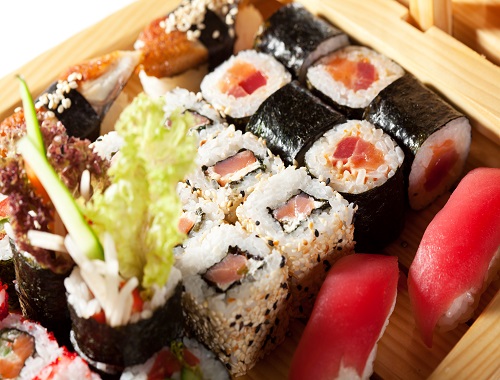 Have dinner delivery from around the world
Dinner has to be filling, and it has to be satisfying as well. Thankfully, foodpanda can meet both requirements and there is a huge choice of potential dishes to select from. These include:
Kebabs, Moussaka and Pide at Delimoroccan
Sumptuous Sushi platters at places like Sushi Deli
Swiss rosti and grilled cheese delights at Rosti Farm
Soups and steamed rice at Lim Soup
Spicy Indian delicacies like Chicken Korma or Vegetable Vindaloo from Soice Sutra
Teriyaki cooked meat and Beef Bulgogi from Just Acia
Whatever your passions for food and individual tastes, every day can include a new and exciting dining experience, wherever you are situated. You will find unbeatable dinner offers at restaurants located across the city, from Sembawang in the north to Jurong Island. So forget about cooking and treat yourself.
Enjoy Dinner delivery in Singapore for a wide range of dishes
foodpanda makes it easy and fun to order delivery in Singapore, so check out our online catalogue and explore the huge variety of dishes on offer. Whether you adore Italian or American food, our online menu shows exactly what every restaurant has on offer, along with any special offers and all of the costs that you will be charged. Estimated delivery times are included for your information, and we will ensure that every order is dispatched directly to your door. Instead of slaving over your own stove or relying on the usual routine of takeaway dinners, have a unique and delicious feast from anywhere in the world by ordering from the foodpanda online menu. Exploring the world of food has never been easier.