---
Welcome to BBQ food delivery!
It's all about the meat! Invite the summer with foodpanda and a superb selection of restaurants providing you with a Singapore BBQ delivery unprecedented in its affordability and quality. Explore the grill food vendors we are proud to call a part of the foodpanda family:
✓ BBQ Tonight delivery ✓ Manhattan Fish Market delivery ✓ Baja Fresh Mexican Grill Singapore
Enjoy fresh fired up Seafood, Steaks and Chicken dishes from the city's most reputed chains. At home or in the office, foodpanda is as accessable as you need BBQ food delivery to be. In the following, learn all about Manhattan Fish Market and the delights awaiting.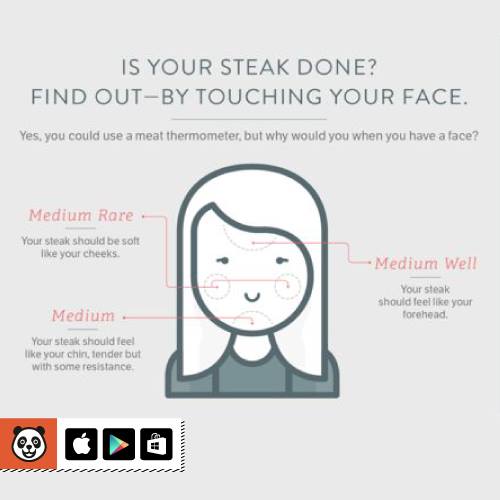 Discover the best grilled Seafood in Singapore
At Manhattan Fish Market, flaming is the restaurant's signature style in which flames bring out the caramelized flavours of the seafood. Poaching helps to keep moisture intact, grilling seals richness in, baking in foil keeps the food healthy and aromatic, while frying makes for crunchy exteriors and juicy interiors. The sauces developed in-house are also a special feature of the menu.
The vendor won the Singapore Franchisor of the Year Award in 2009, and today has more than fifty franchises in the Middle East and Asia including Malaysia, Thailand, Indonesia, Sri Lanka, India, Myanmar, Oman and Japan. In Singapore, there are several branch locations including Marina Square and JCube, offering delivery at a reasonable distance around the city. BBQ food in Singapore from Manhattan Fish Market will quickly dispel your notions.
✓ BBQ Catering Halal ✓ BBQ Chicken delivery ✓ Halal Korean BBQ in Singapore ✓ BBQ Fast Food
BBQ food Favorites of the foodpanda Team
Favorites of the foodpanda Team:
✓ Fish n chips, available with a variety of fish including hake, dory, cherry snapper, salmon, and cod
✓ Country-style fried chicken
✓ The flaming platters, such as the Fishermen's platter, the grilled flaming lobster platter
BBQ food includes fried calamari, the single garlic herb mussels featuring the special in-house garlic herb sauce, and other large platters fit for a group. Soups and salads feature seafood as well, as in the chowder and the Caesar salad with whitebait. You can enjoy some pasta with seafood in the pasta combo; scallop Americana, spicy seafood olio, creamy Salmon Penne and other delights. BBQ food items from the comfort of your home? Dreams become a reality with foodpanda and BBQ Catering in Singapore.
How to order barbecue food catering
Ordering barbecue tonight in Singapore is achieved in three simple steps:
Visit us via website or by downloading the foodpanda mobile app
Browse hundreds of the best restaurants in Singapore
Customize your dishes and double up on cold drinks, sweet desserts, and green salads
Submit the order
Pay online or in cash
Enjoy!