---
Welcome to seafood delivery in Singapore!
For lovers of a good Seafood buffet, living in the city-state Singapore is definitely a dream come true. Singaporean cuisine, as many other Asian cuisine types, consists largely of prawns, chili crab pasta, fish, oysters or shellfish. Great Singaporean restaurants, categorized neatly under "Seafood" cuisine, will ensure that your next seafood buffet will indeed be a positive surprise to all attending eaters.
Dreaming about exotic Assam Prawns for your romantic Friday night dinner? Explore Grandma's Kitchen Singapore, and order Seafood buffets conveniently online. Seafood dishes will be delivered to your doorstep in Singapore. When you feel lazy after work to start cooking something or when you are tired of eating pizza every evening, then it is time to order Seafood online via foodpanda! Take time to go through restaurants list and find the dishes you like. Fish or Shellfish, this is up to you! You will enjoy a Seafood buffet in Singapore in no time, so sit tight!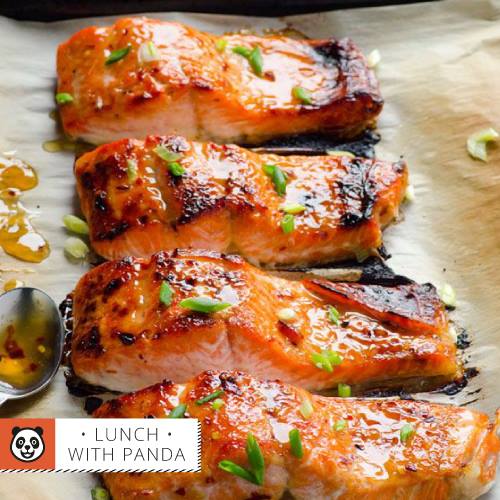 You are one click away from the best online Seafood Buffet!
During traffic jam, go on foodpanda food delivery application and check out what Blue Bali on Cluny offers to you. If you can't choose one specific dish, then make it easy and order differents ones - even more flavours! For example some crab with wasabi mayo, breaded oyster with tartar sauce, pumpkin prawns and a seafood soup. Enjoying a seafood buffet to affordable prices is definitely easier than you think it is. Proteins, especially Omega-3, are only one among many reasons to enjoy fantastic Seafood dishes brought to your door by Singapore's number one food delivery provider. Here's a breakdown of the delicacies awaiting:
Chilli Garam Seafood (O'nya Sayang delivery)
Sweet & Sour Fish Fillet (Lotus Secret Bun)
BBQ Seafood (Sakon Thai Singapore)
Fish Masala (Pepper Castle Indian Restaurant Singapore)
Kadai Fish (Haveli Restaurant delivery)
Island Grilled Cod (Manhattan Fish Market delivery)
Golden Fried Calamari (Rattana Thai delivery)
Barbeque Lobster (Marina Bay Seafood delivery)
Thai Style Fried Fish (Hui Wei Chinese-Thai Cuisine)
Curry Fish Head (Golden Pillow 933)
Be healthy, eat seafood and make it easy with foodpanda online services ! For a convenient lunch break, order a tasty sweet and sour fish rice set meal or a thai seafood salad from Sakon Thai. Enjoy express delivery to your office. Spread the world, it is definitely a convenient solution to order via foodpanda.
✈ Travelling? Check out our recommended seafood restaurants in:
India
Hong Kong
Malaysia